Your Next Project: Mirage Hardwood Flooring Sale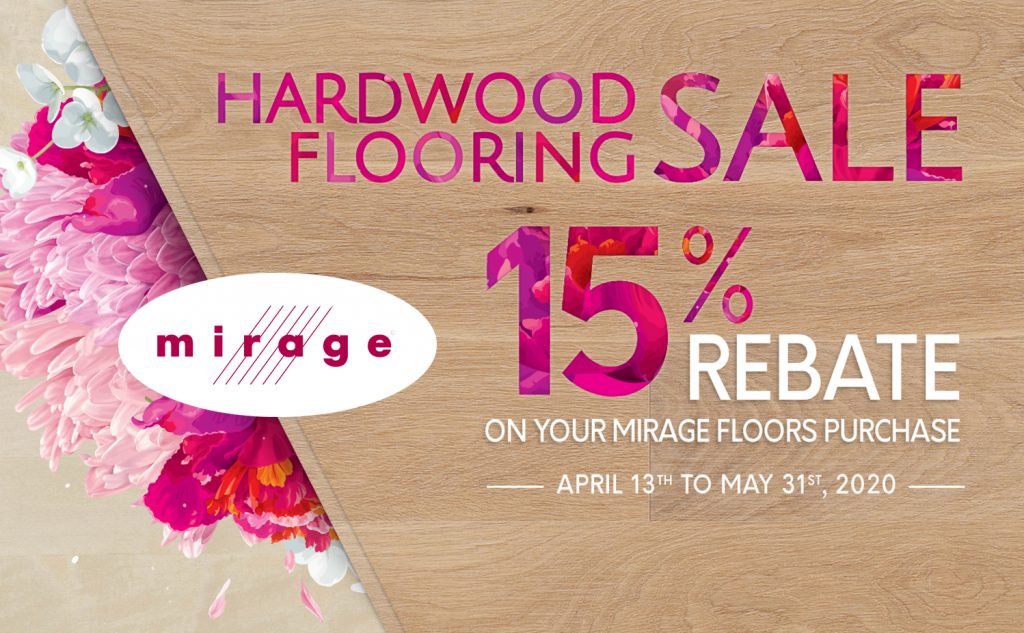 The Mirage Hardwood Flooring Sale is underway!
From April 13th to May 31st, get a 15% rebate on your Mirage floors purchase during the Mirage Spring 2020 Rebate Sale!
Choose the world's finest hardwood floors and a quality without compromise. Choose Mirage.
This amazing sale ends on May 31st!
Contact us to discuss your new hardwood flooring project. We can arrange curbside pickup for flooring samples.
Check out the quality products from Mirage here.
406 O'Connell Dr.
Corner Brook
(709) 632-7623
barry@castleflooringsolutions.com